电影
达拉斯买家俱乐部 - Dallas Buyers Club
阅读(3884)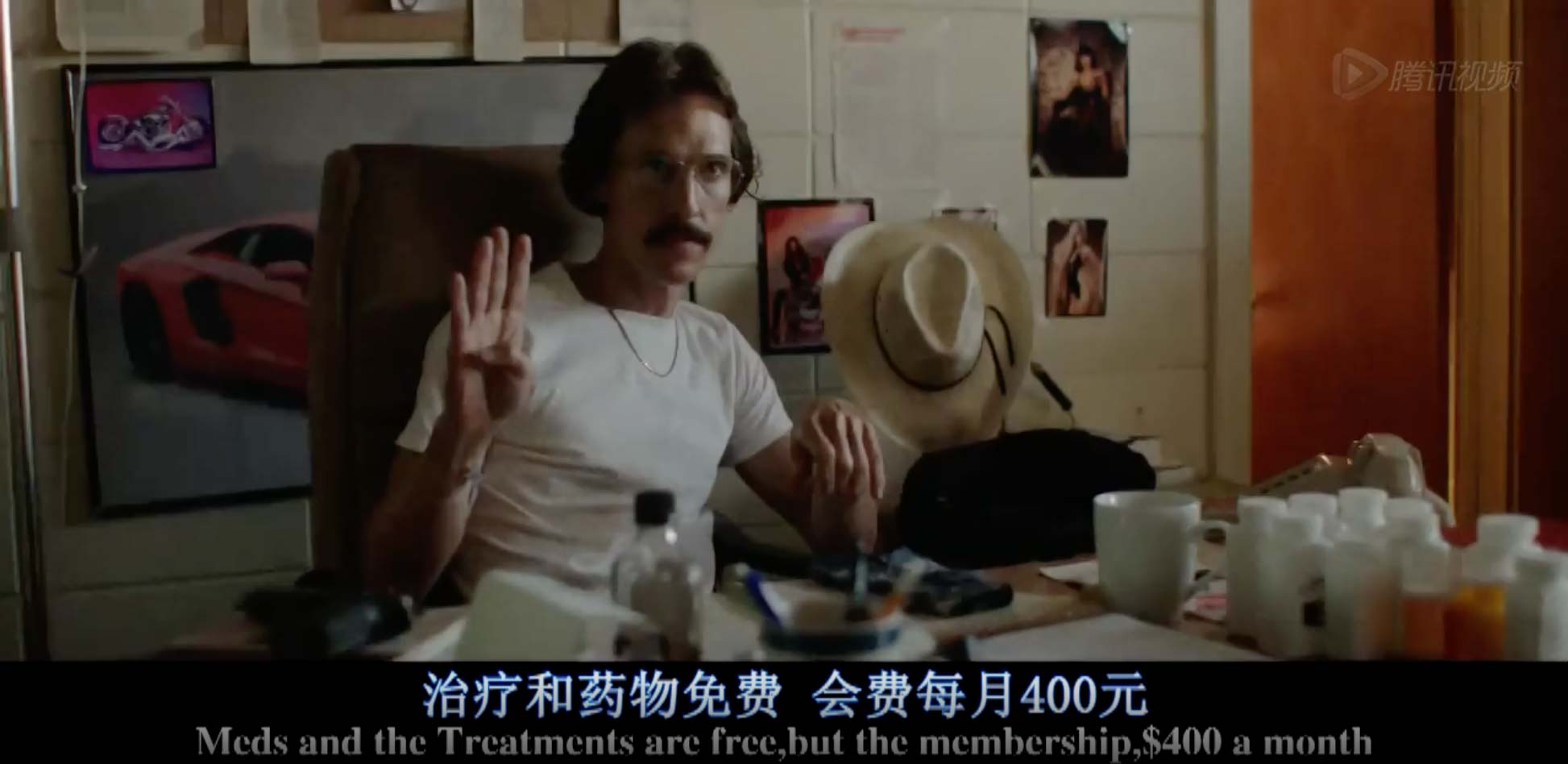 背景:1986年美国达拉斯市。
上映:2013年
一个推动社会制度进步的奇人。
一名电工,兼职骑牛坐庄赌博,有点乱搞,面容消瘦常咳嗽,但仍打架骂脏话的真性情牛仔。但突然被医生宣告患有 AIDS 且只剩30天生命,最终通过自己和国家药监政策的抗争,活了7年多;还成立了一个会员制的 DBC,挽救其他病患以获得更好的治疗。
"穷则独善其身",戒毒,压抑生理需求,不去祸害他人;"达则兼济天下",通过自身试验得到有效药物后,成立了会员制的 DBC(会员制真是厉害了),缴费入会获得免费赠药服务,抵制了试验性药物 AZT 对人体带来的损伤(或者是毫无效果的糖片),成为同病患者中的英雄人物。
极富年代感的美国电影,科普了几个有意思的知识。
A double-blind placebo-controlled randomized trial
药物厂商在获得 FDA 对 AZT 进行人体试验的批准后,提到了对药物进行的"一项随机、双盲、对照的临床试验 "方法以鉴定其药效。通过女医生的描述,可以知道其流程:
For about a year a group of patients will either get the drug or a
placebo. It's totally left up to chance, not even the doctors are
allowed to know. It's the only way to know if a drug works.
人在病症末期,是否有权利自主选择治疗方式?
答:在美国,需要是遵从 FDA 管理下的医疗方式。
在对 FDA 的诉讼中,法官的最终宣判很精彩:
The constitution, specifically the ninth amendment, does not state
that you have the right to be mentally healthy or physically healthy.
It does state that you have a right to chose your own medical care.
But that is interpreted as medical care that is approved by the Food
and Drug Administration.

Regarding the FDA, the court is highly disturbed by its bullying
tactics and direct interference with a drug whose own agency has found
to be non-toxic. The FDA was formed to protect people, not prevent
them from getting help.

The law does not seem to make much common sense, sometimes.If a person
has been found to be terminally ill, they ought to be able to take
just about anything they feel will help, but that is not the law.
Bull Riding
骑牛比赛,从挑战者举起一只手开始计时,单手骑牛超过8秒不被掀翻就算成功,并获得对应打分。这才是一款真男人就坚持8秒的游戏。
但为什么是8秒?via Yahoo Answers:
8 seconds is the generally accepted time allotment to secure the
safety of the livestock. after the 8 seconds the amount of adrenaline
in the animals starts to decline and it starts to put the livestock in
danger of fatigue, this also is the old Cowboy time when breaking
horses because if the rider could stay on for 8 seconds then the
horses would become winded and the rider could ride them out to what
was called "the breaking point" or the point that the horse gives in
to the riders wishes or break into a full gallop.to ensure that the
best livestock continues to buck at peak performance the "Cowboy
Turtle Association" developed a set time to speed up events and to
maintain the safety of the livestock. before that time Rodeos would
ride the livestock until they stopped bucking.
至于打分规则可见 wikipedia。